Before the lockdown began, so many of you wanted "some time at home" with some ways to enjoy your stay at home. For the first week or two, you probably made the most of it and found yourself wishing that the 'Stay at home' order lasts a bit longer.
Well, can it be said that you had your wish granted? Or maybe not! You probably didn't see the 'running out of things to do' part coming. You wish your wish could be lifted or modified a bit, right?
There's a way to survive the 'Stay at home' order and enjoy every moment you spend at home. This does not only apply to this stay at home period but also for the benefit of enjoying your stay at home with family and friends on any other day.
Ways To Enjoy Your Stay At Home
There are a gazillion ways to enjoy your stay at home. You can find different ways to do the same things, or just stick to what you love doing.
Here are the best ways to enjoy your stay at home.
1. Read Books
Many run from this. Some say "I'd rather watch the book than read it." Some suddenly give themselves dyslexia, say they can't read books without pictures, or any other excuse not to read. However, reading is one of the ways to enjoy your stay at home.
This lockdown is a time to read books. It's not only for bookworms. You can find it as a way to break the boredom. You'd also be delighted to rediscover the pleasure of reading that you may have left way back while in school.
There are ways to enjoy reading. Imagine directing your own movie, yes! That's one way to go about reading, play out the scenes of what you're reading the way you love it.
Make time for it.
Find the best way to consume your books for your lifestyle.
Keep a list of what you want to read next.
Find a buddy!
Always keep a book with you.
Track what you've read.
Read what you love.
You can see detailed ways and steps to enjoy reading here.
You do not need to have many books in your house or home. If you want more books, there are apps that can give you access to millions of books; as you'd desire.
Download AnyBooks app here.
There's a book by Stephen King: The Stand and Dean Koontz's Eye of the Darkness, it's a fictional slice that gives you an idea of the Coronavirus pandemic.
Reading sure is one of the ways to enjoy your stay at home.
---
2. Learn New Skills

Instead of staying and complaining of boredom, why not learn a new skill… Don't you think??? This is one of the ways to enjoy your stay at home.
Staying at home means you'll be having more opportunities to find out what you're really good at. There are different intriguing web seminars and online courses, including scholastic and non-scholarly courses, for example, visual expressions and some more.
If you feel you should return to college, you can explore many free online classes from the Ivy League schools, or take a course from Coursera (an online learning platform with more than 190+ leading universities and companies).
You can sign up for lessons, follow the schedules, and keep track record of your achievements. Also, you can search tutorial videos on Youtube, or ask a family member that's good at a particular art or skill to teach you.
This is one of the ways to enjoy your stay at home, and once things get back to normal, you will be very proud of yourself.
---
3. Netflix 
Who said this isn't one of the ways to enjoy your stay at home! Netflix has tons of movies, series, and documentaries to offer. What's even better is that it works fine on your tablets, laptops,  smartphones, and smart TV. This means you can get to enjoy your favorite movies or series with more people.
If you've not heard of Netflix or have no idea how it works, there's no problem! Get a general understanding on how Netflix works here, learn how to get it to work on your TV here, or better, watch a video on how to get it working on your SmartTV.
I tell you, Netflix is one of the ways to enjoy your stay at home.
---
4. Stock Up On Food Supplies

Staying at home without food is misery! Ensuring you have food stocked up is one of the ways to enjoy your stay at home. You may have books to read, movies or series to watch, lots of games to play but not really get to enjoy them if you do not have food stocked. Here's why: you'll have that "I need to mind the way I expend energy'" mentality since there's no food to replenish the energy you spend.
Therefore, it is a really good idea for you to stock up on a reasonable supply of food, water, and staples. This also makes you avoid going out for lunch and dinner.
I know many of us like to have our food delivered to us instead, or made by another. It could be fun trying out cooking by yourself since you have a lot of time to yourself during the lockdown.
You can go online, search out new recipes, and try them out. You could try cooking with the help of family or with those with you.
You can try out the Cilantro Lime Shrimp with Crispy Coconut Caulirice.
Keep food stocked up, this is one of the ways to enjoy your stay at home.
---
5. Exercise
Staying at home, having books, movies & TV, and food stockpiled without some exercise can make a couple of things go wrong. You need to keep yourself fit and alert to do all the things you can enjoy doing at home.
With the closures of public facilities like gyms, you may find yourself increasing in mass in unlikely ways. This means you would have to be your own gym instructor and motivate yourself to do some exercises.
You do not necessarily have to purchase workout equipment. There are a whole of exercises that you could do without workout equipment.
You could watch yoga and practice, do bodyweight exercises, and others. You would enjoy this more if you involved those around, and scheduled it into your week.
During this season of high anxiety, stress, and isolation, exercise can really improve your mood, lessen nervousness, and put you in a superior mental place. Exercising the body encourages neurogenesis (the formation of new brain cells, and assists with causing you to feel progressively lively and motivated).
---
6. Play Video Games
Yes! This is one of the ways to enjoy your stay at home, and for the record, playing video games is NOT a thing tied to a particular gender… Enjoy it! You could get to play your favorite video games with friends and family.
Also, remember that most leagues and other sports activities have been suspended. This includes all sorts of sporting activities practiced worldwide.
Why not start a League season with your family and friends on PlayStation, or any other sport you prefer. Bring the Basketball tournament, Rugby, American football, Baseball or any other sport into your living room!
You could schedule the game playing for weekends so it could fee like the EPL, or you fix it at the same time that your favorite sport was normally played or aired.
You can't get bored doing this! This is one of the ways to enjoy your stay at home.
---
7. Have A To-do List For Every Day

Waking up each day knowing that there a couple of things you must do or achieve (whether you'd be going out or not) will help you better enjoy your stay at home. You won't always be eating, reading, learning a new skill, seeing a movie, or doing any of the things mentioned in this article. So, it is best yo have a to-do list for each day.
You would enjoy this more if you did it with those around you.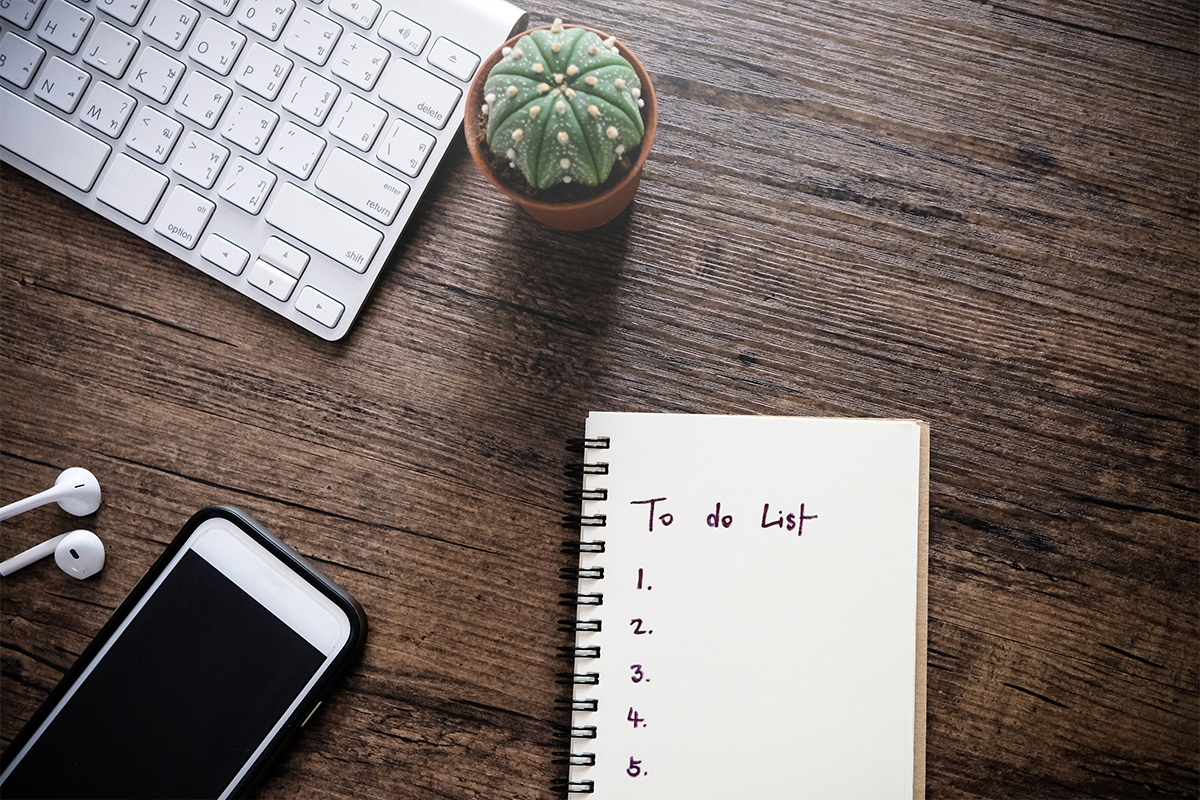 Furthermore, staying indoors for a long period of time might make us lose our sense of time. You may forget what day it is and how fast time has flown by. To help you keep track of time and be productive, you should plan your daily routine by making a to-do list every morning.
If you do not want to go manually in making your to-do list, you could use software like Evernote, Microsoft To-do, or Trello for scheduling your day.
You can likewise dole out a priority level to each task and cause a list of day by day accomplishments with the goal that you to can give yourself a treat each time you achieve a particular objective.
Tell me this isn't one of the ways to enjoy your stay at home!
---
8. Enjoy The People Around You

If you observed keenly what you've read so far, virtually every one of the ways to enjoy your stay at home mentioned involving people around you. This could be your family or friends; anyone staying at home with you.
You may say "No! I'm an introvert, I like my personal space, I like to do things by myself…" but doing things with people is always better, especially with people who genuinely care about you.
Learn the people you're staying at home with, and get them involved in the things you do, and get involved in theirs as well. Take your stay-at-home moments to get to know those around better and connect on a deeper level.
Eating alone is great, so is exercising alone and watching Netflix, but it is way better when done with people. Enjoying those around or with you is one of the ways to enjoy your stay at home.
---
9. Music
Music works at any time and any day. And there are so many ways to use music as one of the ways to enjoy your stay at home.
You could do covers for your favorite songs and share them with friends. There are numerous videos of people singing while quarantined, you can make yours.
Even in the worst of conditions, you can use music for its therapeutic benefit. Singing has been shown to improve people's mental health and sense of belonging over a period of time.
Also, you can download karaoke apps and sing along with friends and family. You can get everyone to sing their favorite songs or really hard songs for fun's sake.
Music has a way of bolstering people's mood, definitely, it is one of the was of enjoying your stay at home.
---
10. Create Something Every Day

Create, create, create! Yes, this is one of the ways to enjoy your stay at home. Putting your creativity to work has a way of making you feel better about yourself, how much more when you involve others.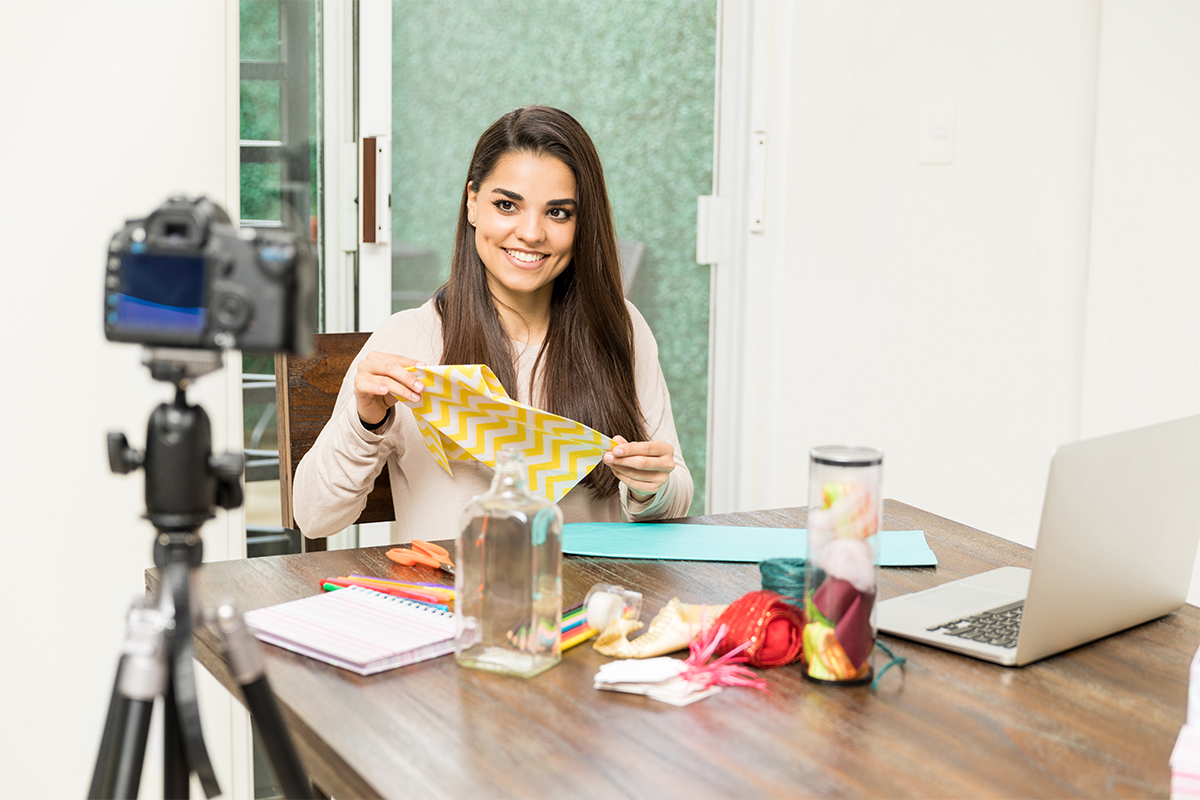 With everyone staying at home, you could involve everyone and do some positive things. You can share your knowledge, skills, and capabilities. This ranges from music to computer skills, baking and cooking.
You can also create to educate and entertain people around you via the internet. Create tutorial videos teaching that thing you know how to do best and share on YouTube for everyone to learn.
The same goes for every art you know or skill you have. Creating new pieces makes you get better. Any line you're into, make sure you create something new in that line as often as you can. This is one of the ways to enjoy your stay at home.
Also, do not feel reluctant to share what you create with others. Feel free to upload, share, and tell your close ones about it.
---
Conclusion
There are so many ways to enjoy your stay at home. Say "No" to the boredom mindset and enjoy every moment you stay at home.
Are there other ways to enjoy your stay at home that you know of, you can mention them n the comment section below.
Be a part of something positive for the present and the future.
Stay safe!
---