Losing weight doesn't have to be complicated, you just need to know the appropriate weight loss recipes. Eat healthily, enjoy all foods (even 'treats') in moderation, and burn more calories than you consume.
While it is simple, it's not always easy to stick to. People fall into a trap of eating the same, boring meals as they think it's healthy, they know how to make it and it's simple to track. However, this strategy can quickly burn you out and you may decide to ditch the healthier lifestyle altogether.
That's why we have collected 34, brand new recipes, that we have never featured before. 34 incredible, diverse, weight loss meals, from some amazing food blogs, that will give you a wide variety of meals to choose from, that will make sticking to your new lifestyle a breeze! As always, save and share your favourites to your social media to try in the future!

34 Weight Loss Recipes That Will Help You Smash Your Goals In 2020!
Lemon Garlic Butter Chicken Thighs and Green Beans Skillet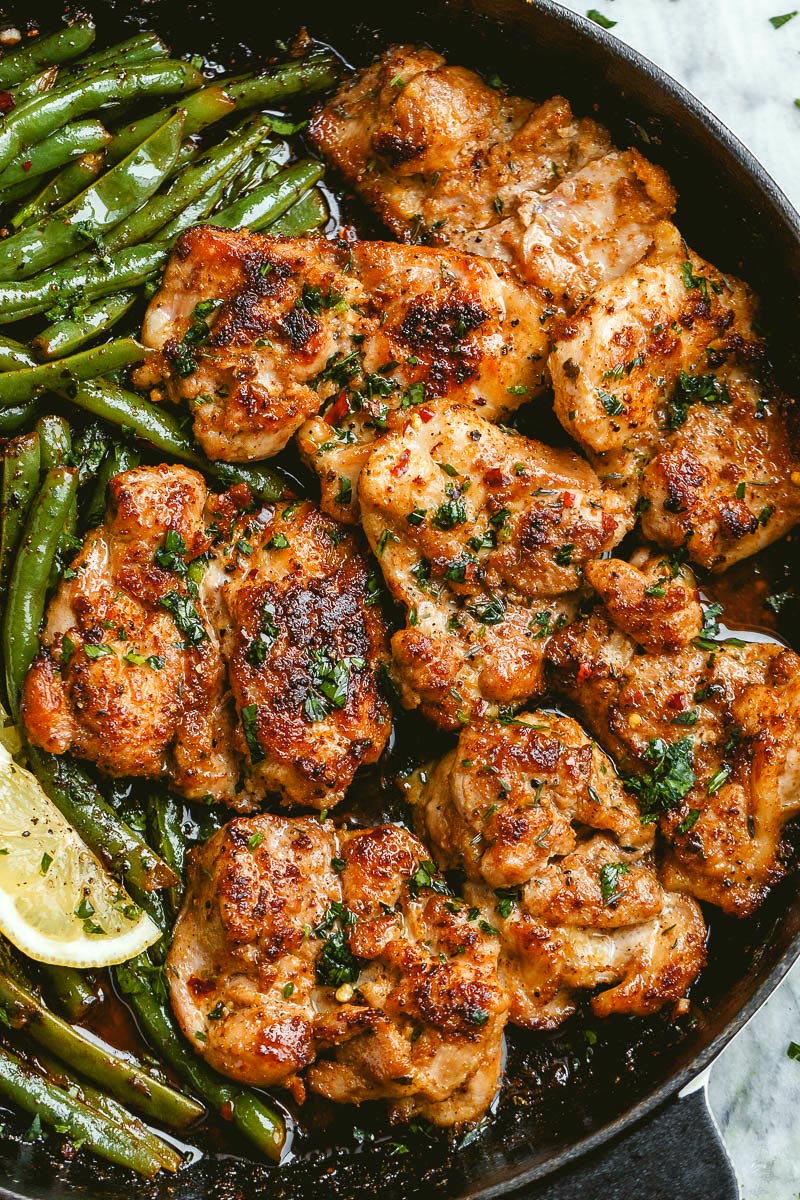 "This paleo, low carb, keto-friendly skillet chicken recipe is a snap to fix and cook. Chicken and green beans are cooked in one skillet for easy prep and the flavor combination is spot on. With only 25 minutes of total work, this nourishing chicken meal makes weeknight dinners a breeze." Recipe: EatWell101.
Shrimp Tacos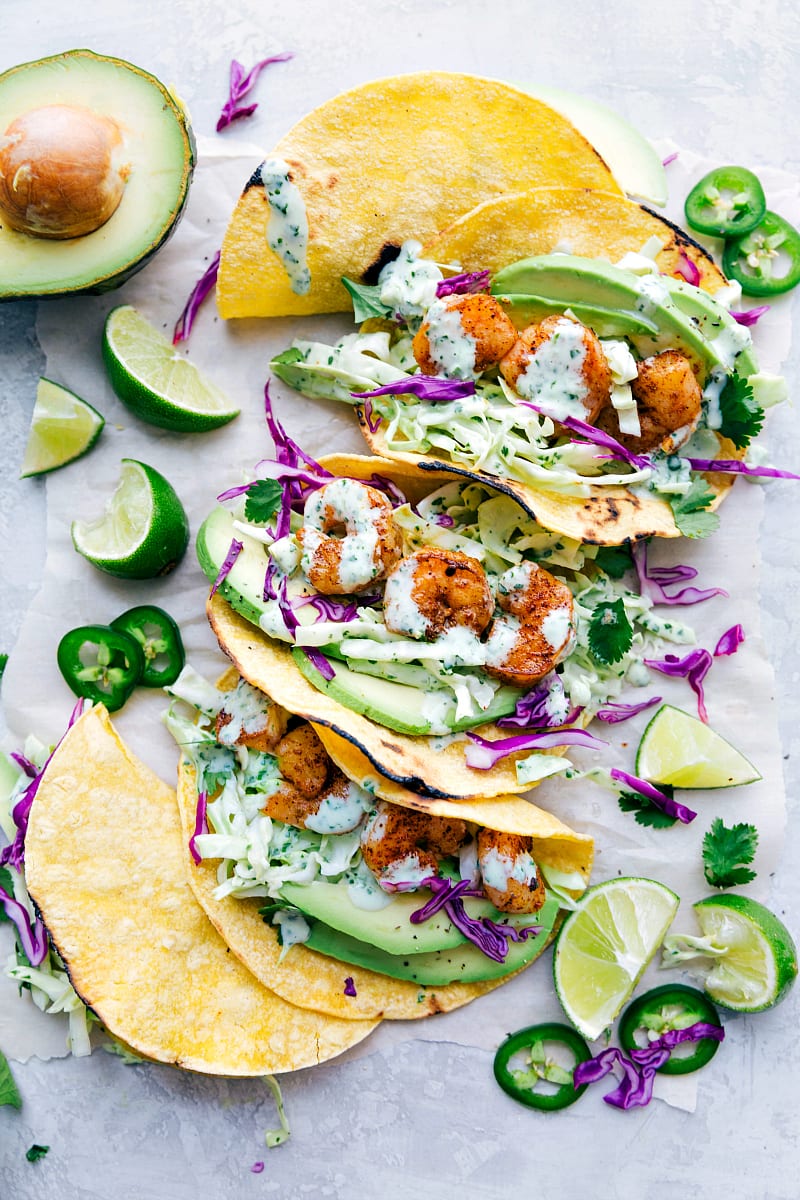 "Perfectly seasoned shrimp with cilantro-lime slaw and fresh avocado all packed in a tortilla. These shrimp tacos can be ready in 30 minutes or less! (Plus, prep ahead tips!)" Recipe: ChelseasMessyApron.
Spring Quinoa Salad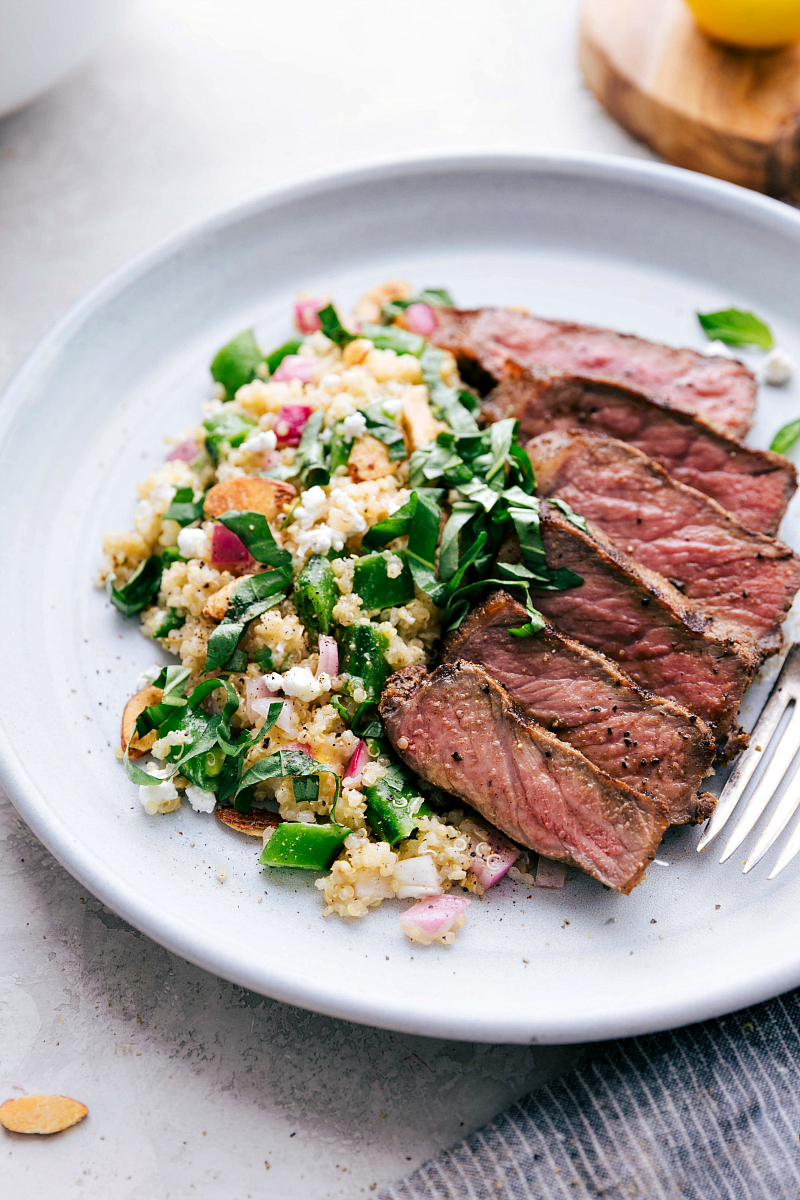 "This fresh Spring Quinoa Salad is easy to make, packed with healthy ingredients, and dressed with a zippy lemon vinaigrette. Serve it alongside some grilled steak (with a 2-ingredient rub!) for a protein-packed and filling meal." Recipe: ChelseasMessyApron.
Vegan Avocado Pesto Grilled Cheese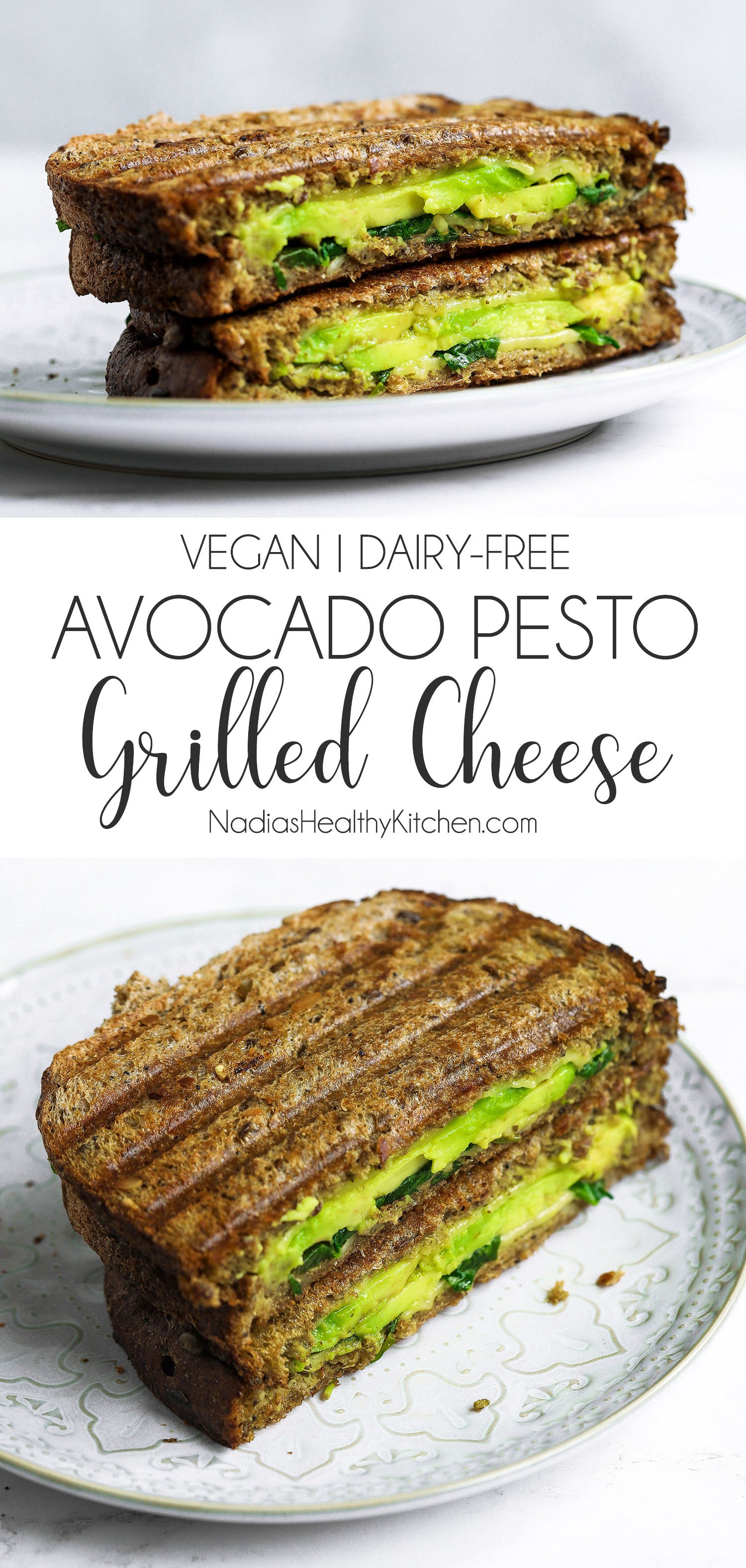 "A grilled cheese sandwich with a twist. The twist being this vegan avocado pesto grilled cheese toastie is SO MUCH BETTER than a plain cheese toastie. Add avocado to any sandwich and instantly it's ten times better! Especially when paired with pesto and cheese." Recipe: NadiasHealthyKitchen.
Mexican Corn Loaded Sweet Potato
"This "Mexican Street Corn" inspired loaded sweet potato is an easy oven-baked sweet potato with a delicious mix of corn, green onions, cilantro, jalapeño, lime, Mexican cheese, and a creamy sauce." Recipe: ChelseasMessyApron.
Honey Sriracha Chicken Meal Prep Bowls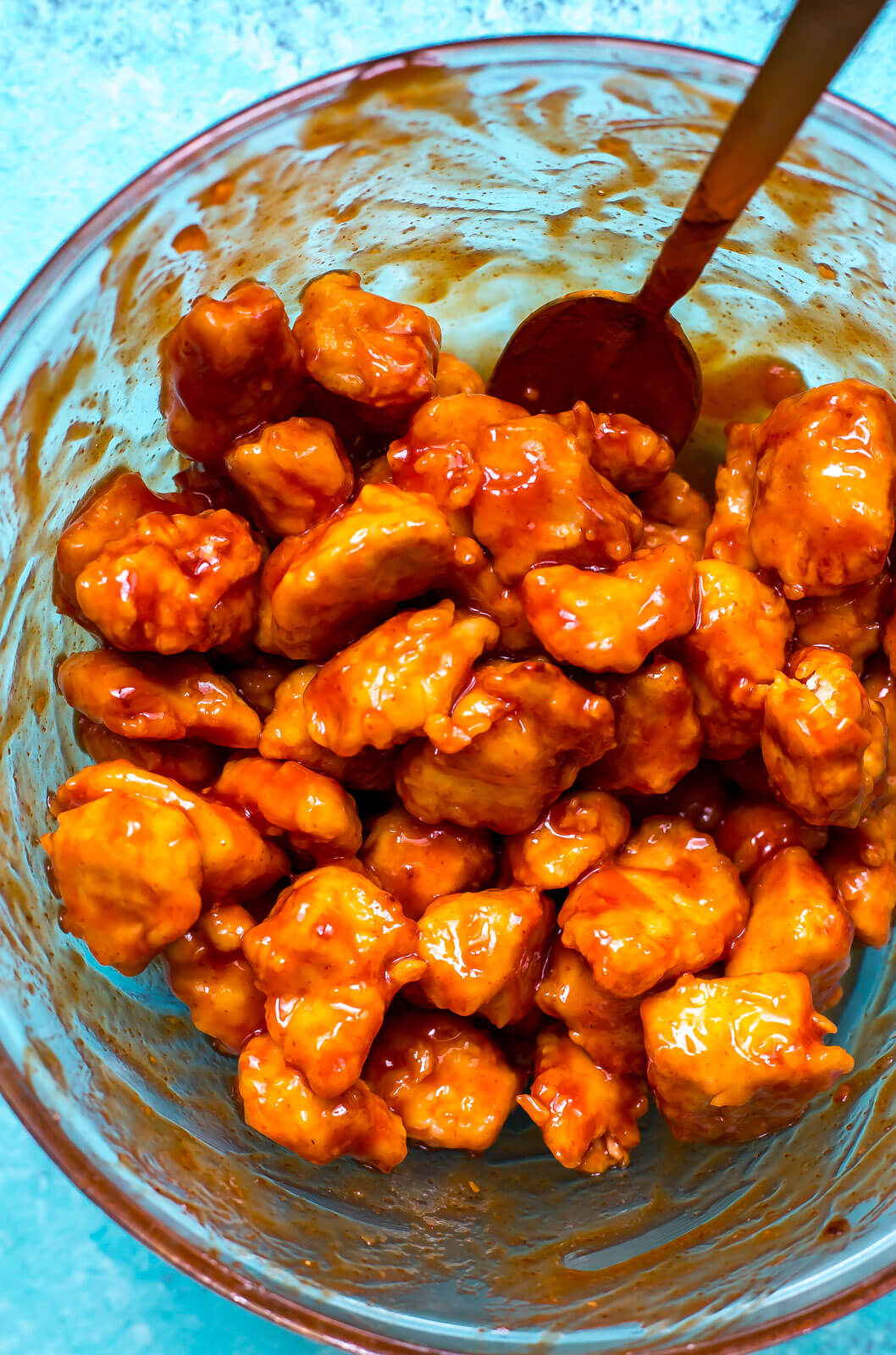 "These Honey Sriracha Chicken Meal Prep Bowls with broccoli and jasmine rice are a delicious lunch idea that can be prepped ahead on one pan – and the sauce comes together so easily with only 3 ingredients!" Recipe: TheGirlOnBloor.
Curried Tomato Lentil Soup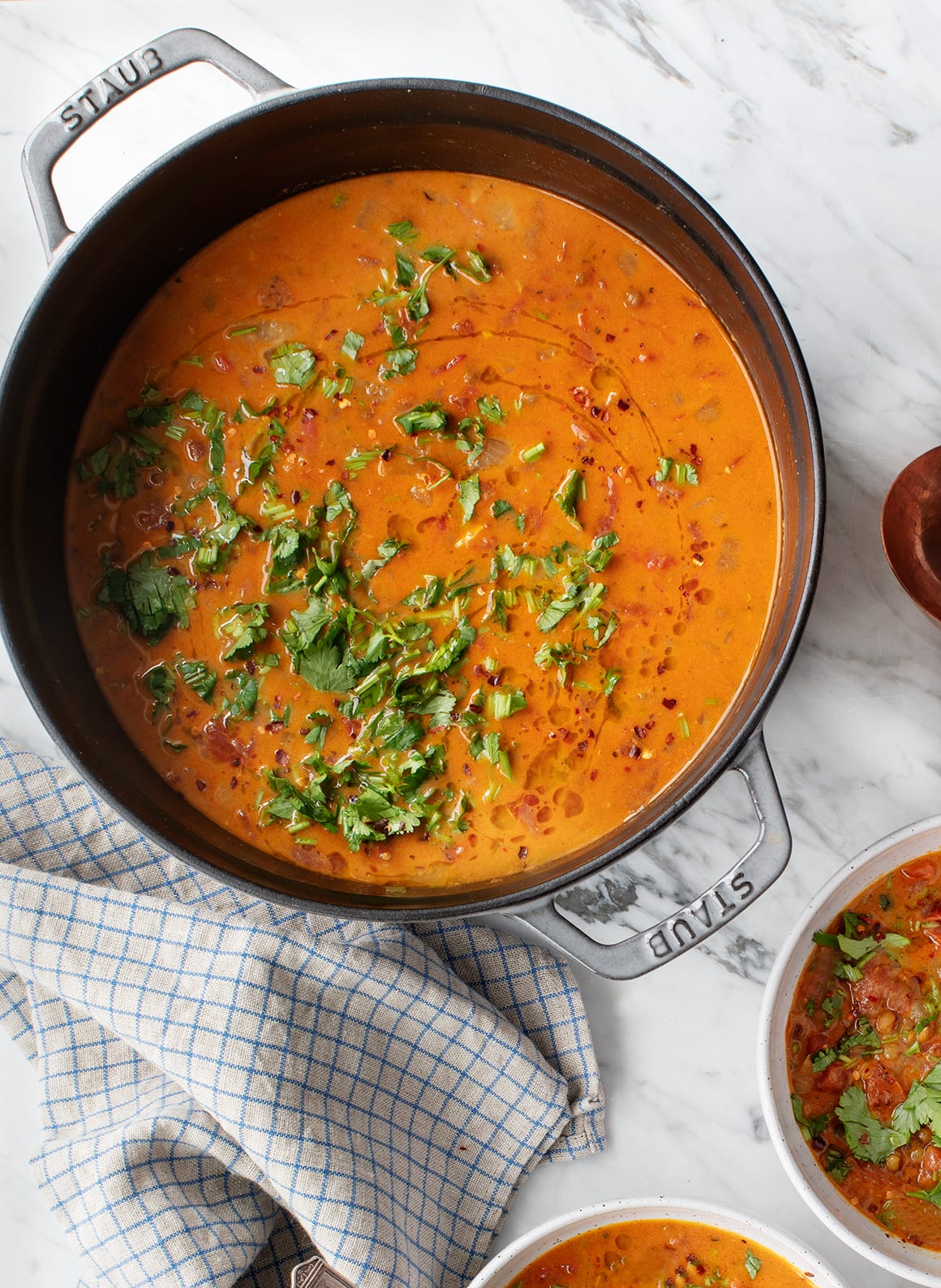 "Meet my new favorite lentil soup recipe! This vegan lentil soup is made with pantry ingredients. It's bright, deliciously spiced & weeknight-friendly, too." Recipe: LoveAndLemons.
Best Healthy Cilantro Lime Chicken With Avocado Salsa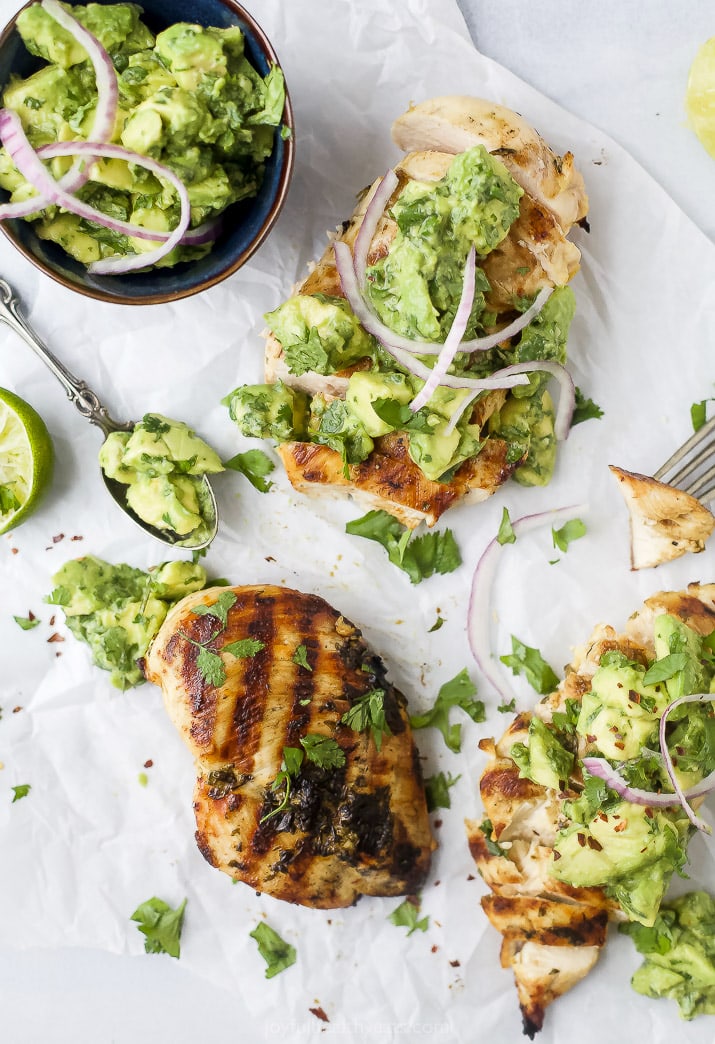 "Tender Juicy Cilantro Lime Chicken made with a quick marinade then grilled to lock in all the flavors. This paleo chicken recipe is topped with a fresh zesty Avocado Salsa – a healthy, easy, 30 minute meal you'll love." Recipe: JoyfulHealthyEats.
BBQ Jackfruit Sandwiches (Vegan!)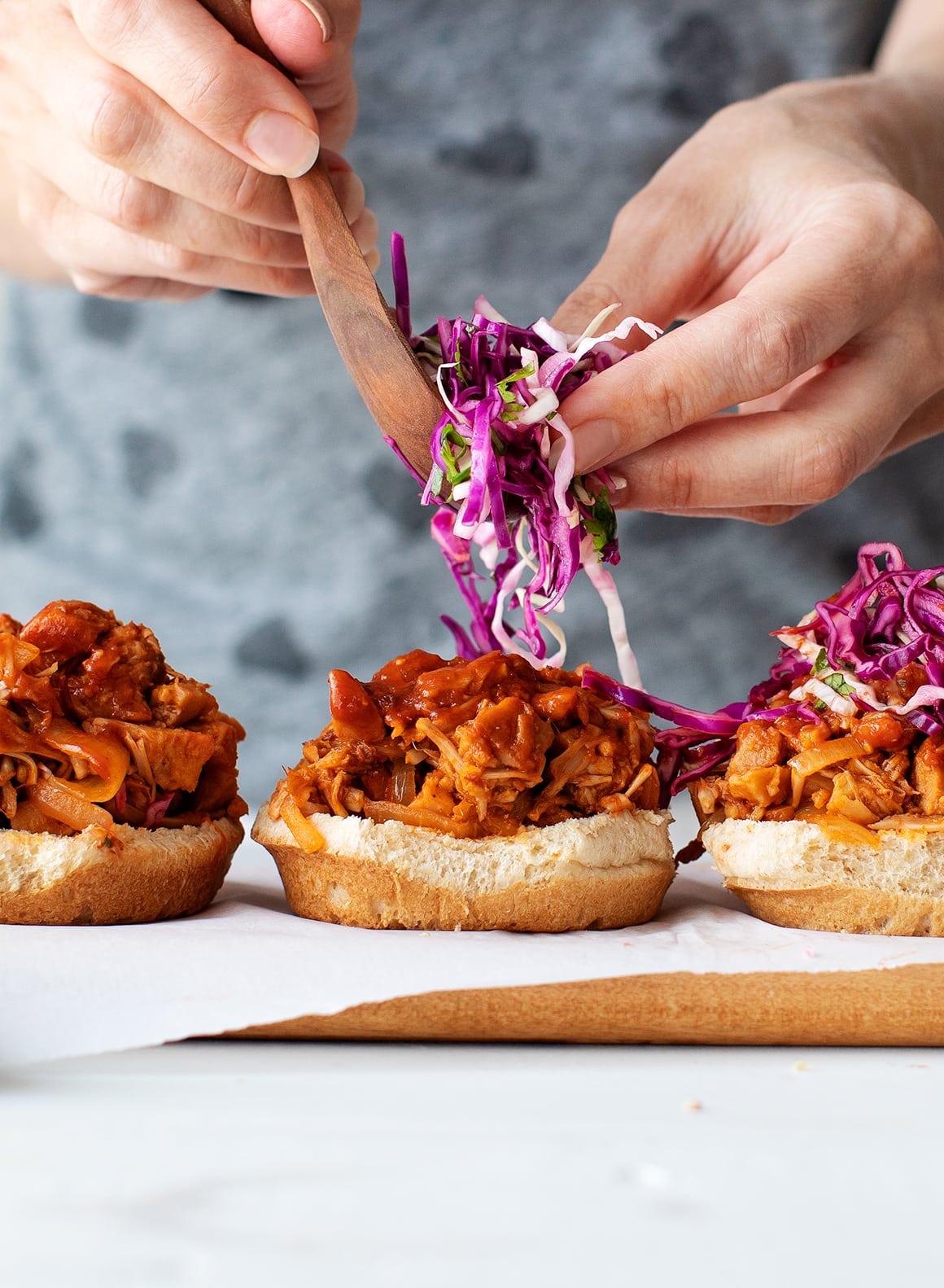 "These BBQ Jackfruit Sandwiches are the ultimate party food. They're easy to make ahead and have wonderful meaty texture and spicy/smoky flavor." Recipe: LoveAndLemons.
Easy Healthy Instant Pot Chipotle Beef Barbacoa
"Healthy Instant Pot Chipotle Beef Barbacoa Recipe done in 1 1/2 hours! Made with chipotle peppers, cilantro, cumin, citrus juice and bone broth for hands down the BEST barbacoa you'll ever eat!" Recipe: JoyfulHealthyEats.
Winter Fennel, Sage & Kale Pasta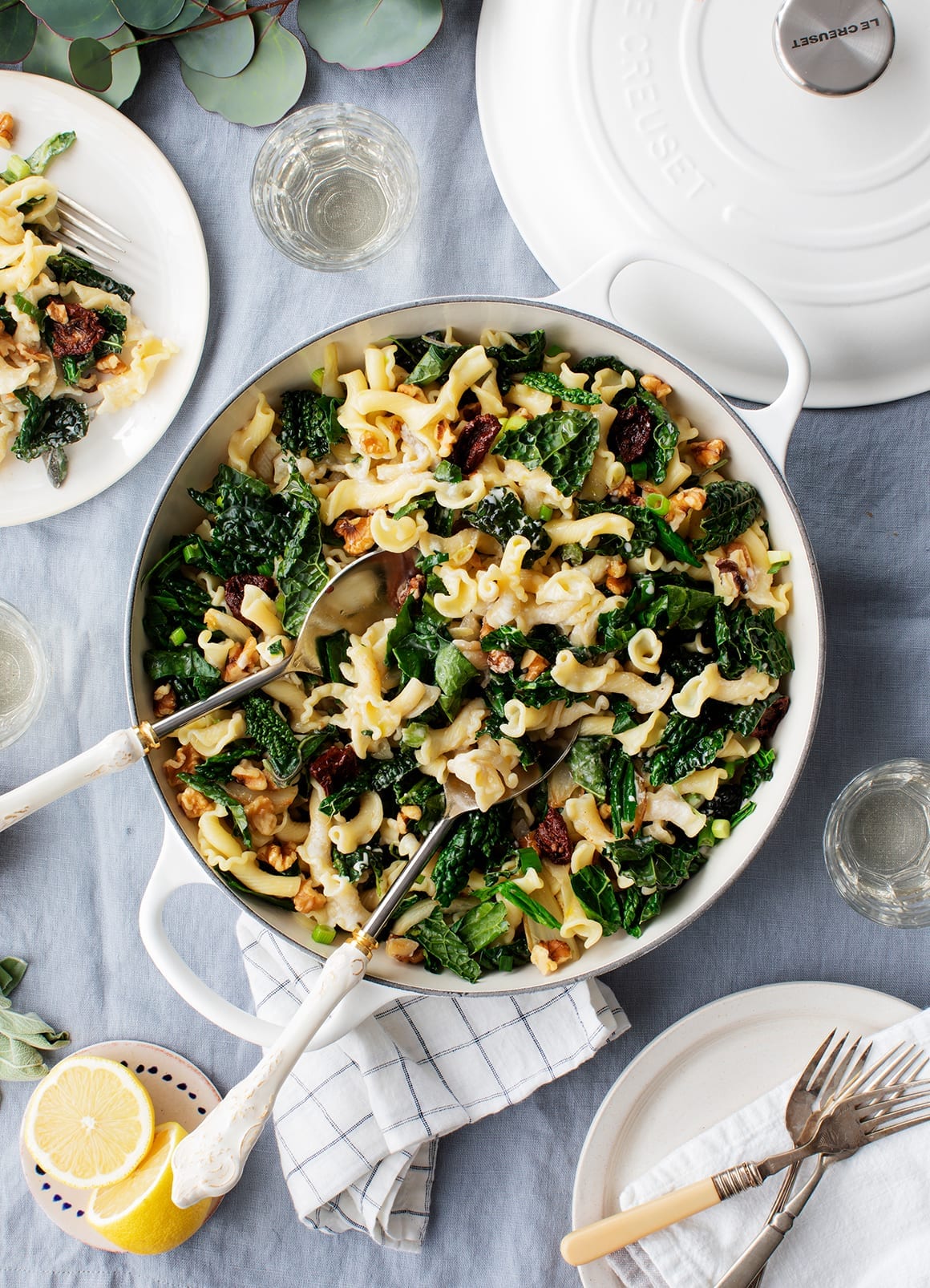 "Sun-dried tomatoes, sage, and white wine are an A+ flavor combination in this kale pasta. You'll love this hearty, comforting, and easy dish!" Recipe: LoveAndLemons.
Broccoli & Feta Vegetable Frittata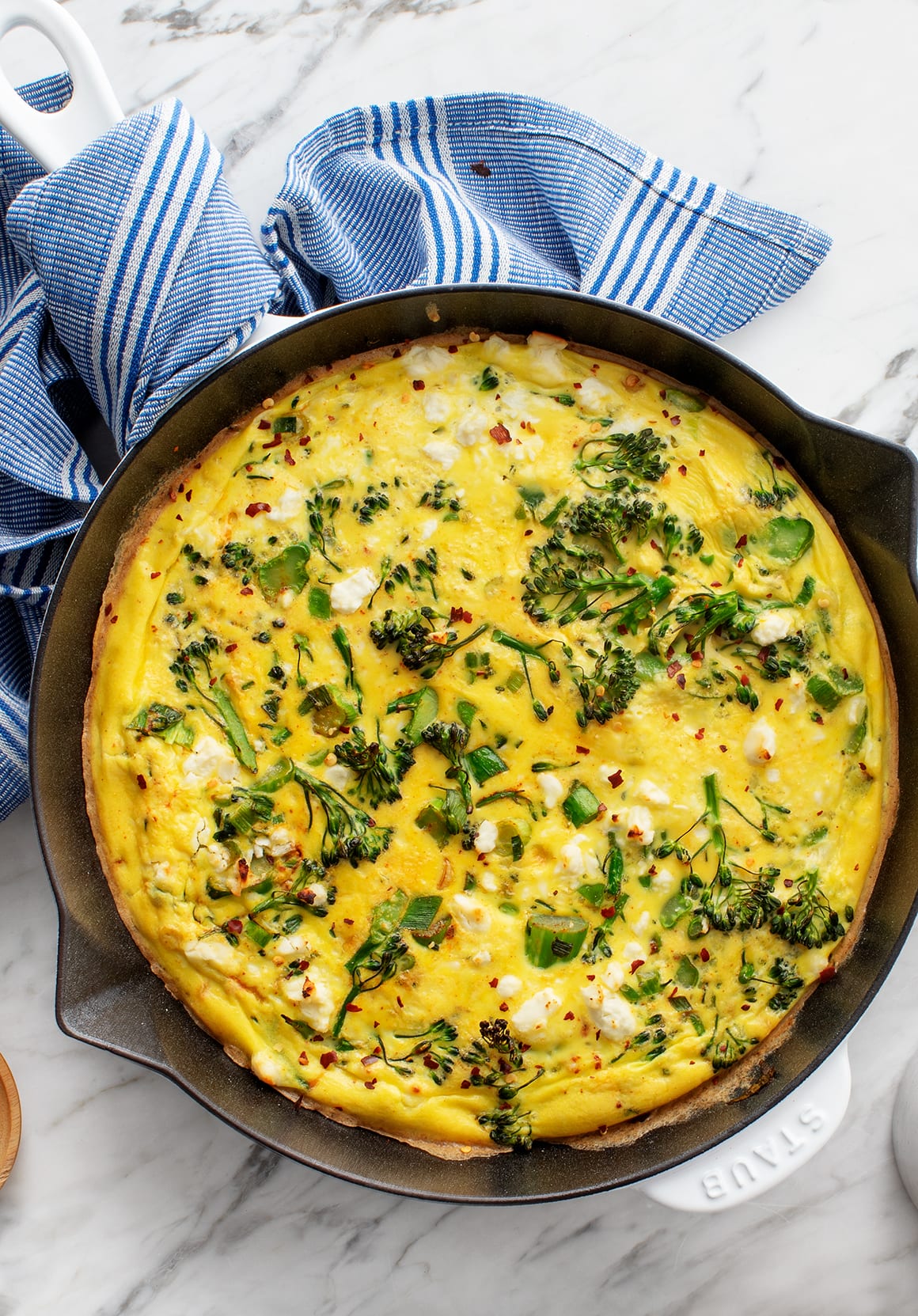 "A very green vegetable frittata recipe that's packed with broccoli, scallions, feta, and spices. Easy to make and perfect for a weekend brunch." Recipe: LoveAndLemons.
Sheet Pan Steak Fajitas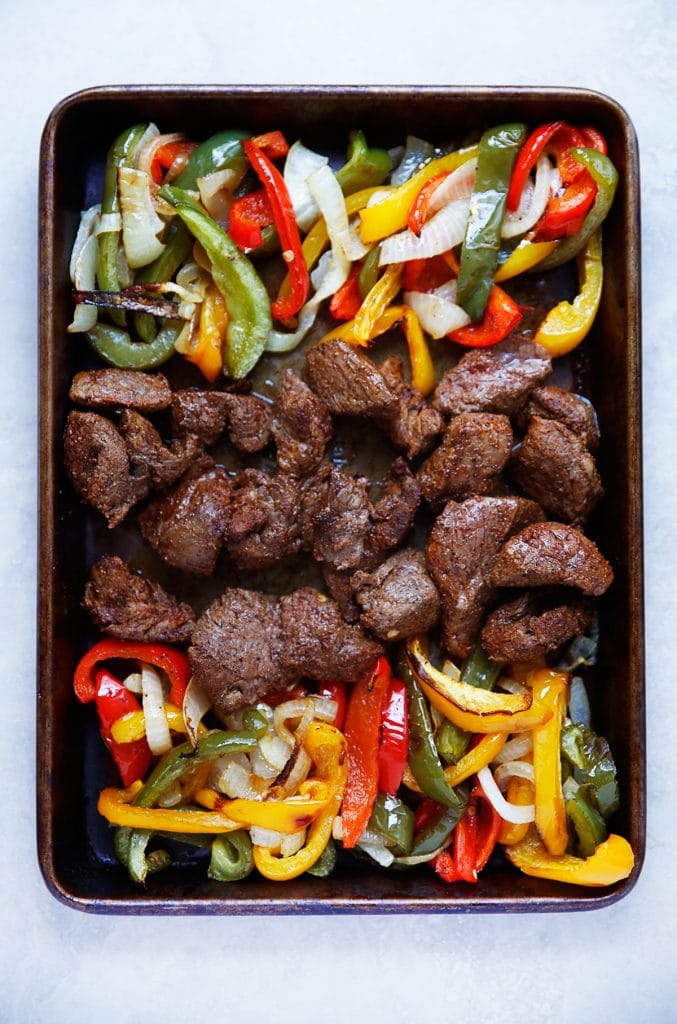 "This Sheet Pan Steak Fajitas is a super easy weeknight dinner is a crowd pleaser: juicy steak tips roasted alongside classic fajita style vegetables! A set it and forget it dinner that you can customize for serving based off your own dietary needs compatible with Whole30, Paleo and Keto diets." Recipe: LexisCleanKitchen.
Avocado Sweet Potato Tacos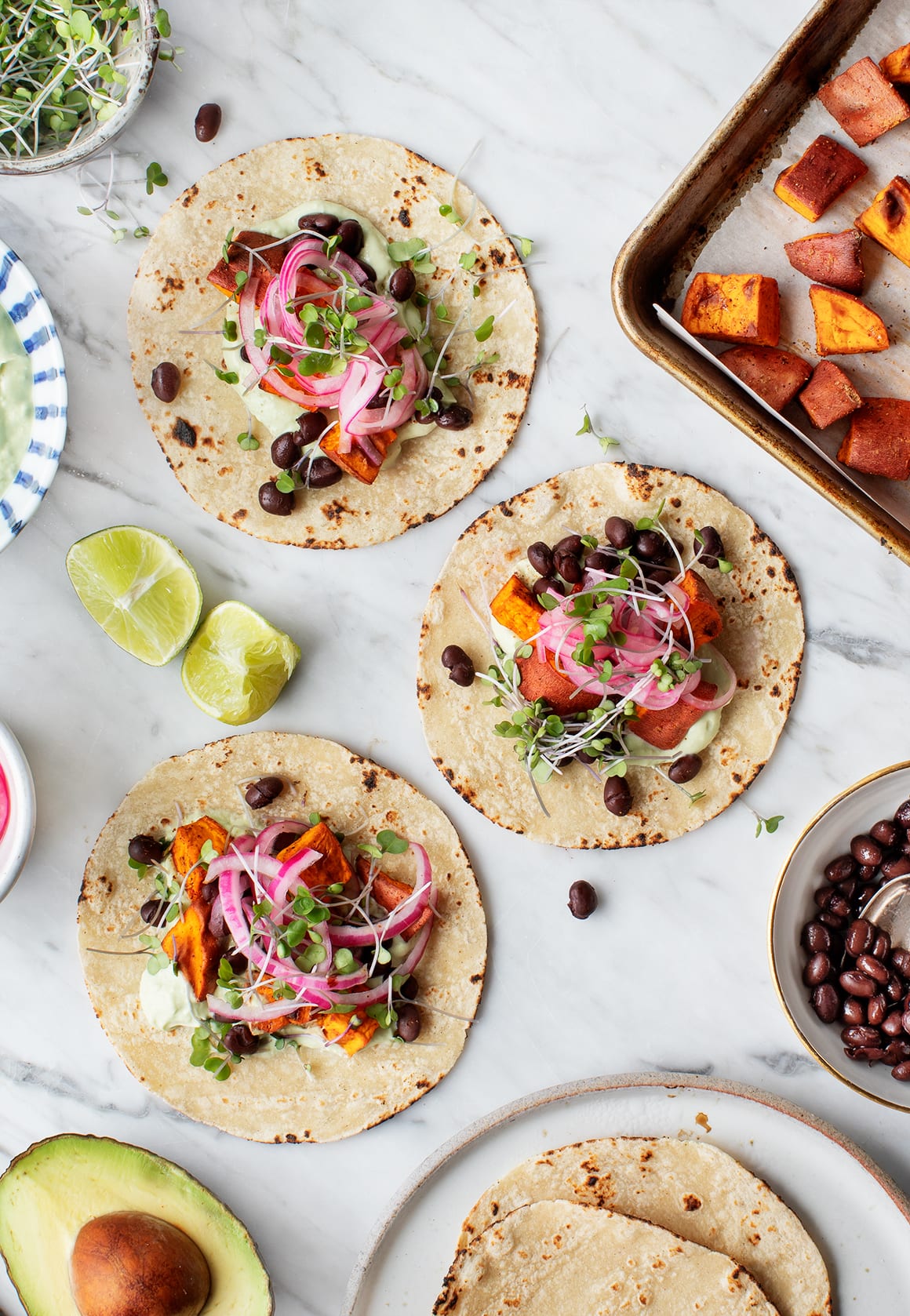 "These simple chili-spiced avocado sweet potato tacos, topped with creamy avocado-yogurt lime sauce, make a delicious vegetarian dinner." Recipe: LoveAndLemons.
Easy Sheet Pan Shrimp Fajita Recipe
"A Healthy One Sheet Pan Shrimp Fajita Recipe that has epic flavor and made in 15 minutes! These Paleo Shrimp Fajitas use minimal ingredients and have fast clean up. A dinner time must have!" Recipe: JoyfulHealthyEats.
Beef And Barley Soup
"This Beef and Barley Soup is a hearty, healthy, and delicious meal. I love that this soup can be put into your slow cooker (crockpot) in the morning, cooks all day without supervision, and is ready to enjoy in the evening." Recipe: ChelseasMessyApron.
Shiitake Maki With Carrot Ginger Sauce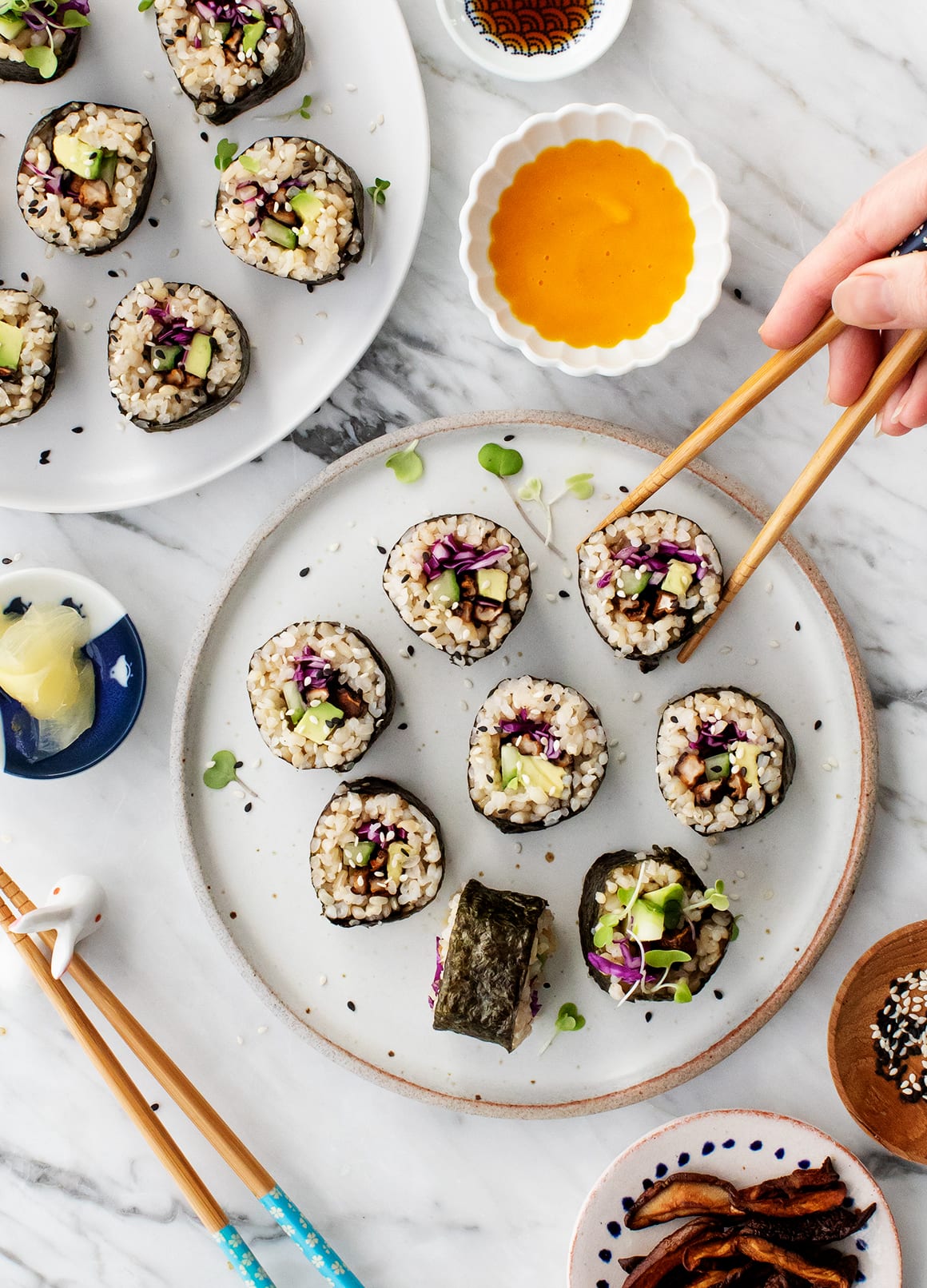 "Fun & fresh veggie sushi rolls made with brown rice, roasted shiitakes, cabbage, cucumber, avocado, and a tangy carrot-ginger dipping sauce." Recipe: LoveAndLemons.
Instant Pot Honey Garlic Chicken Meal Prep Bowls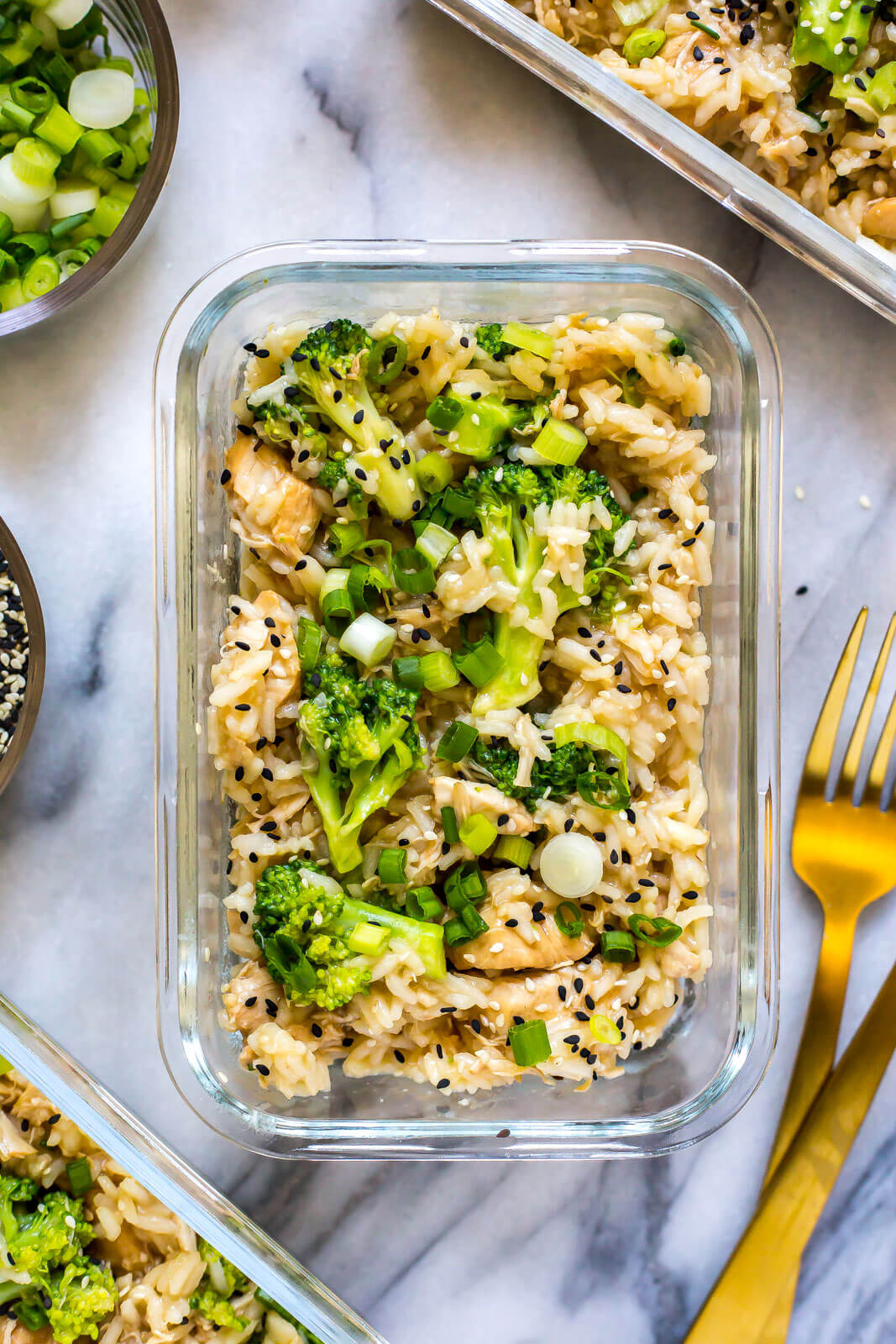 "These Instant Pot Honey Garlic Chicken Meal Prep Bowls are a delicious make ahead lunch idea that comes together in one pot – and the sweet and sticky sauce is to die for!' Recipe: TheGirlOnBloor.
Healthy Tacos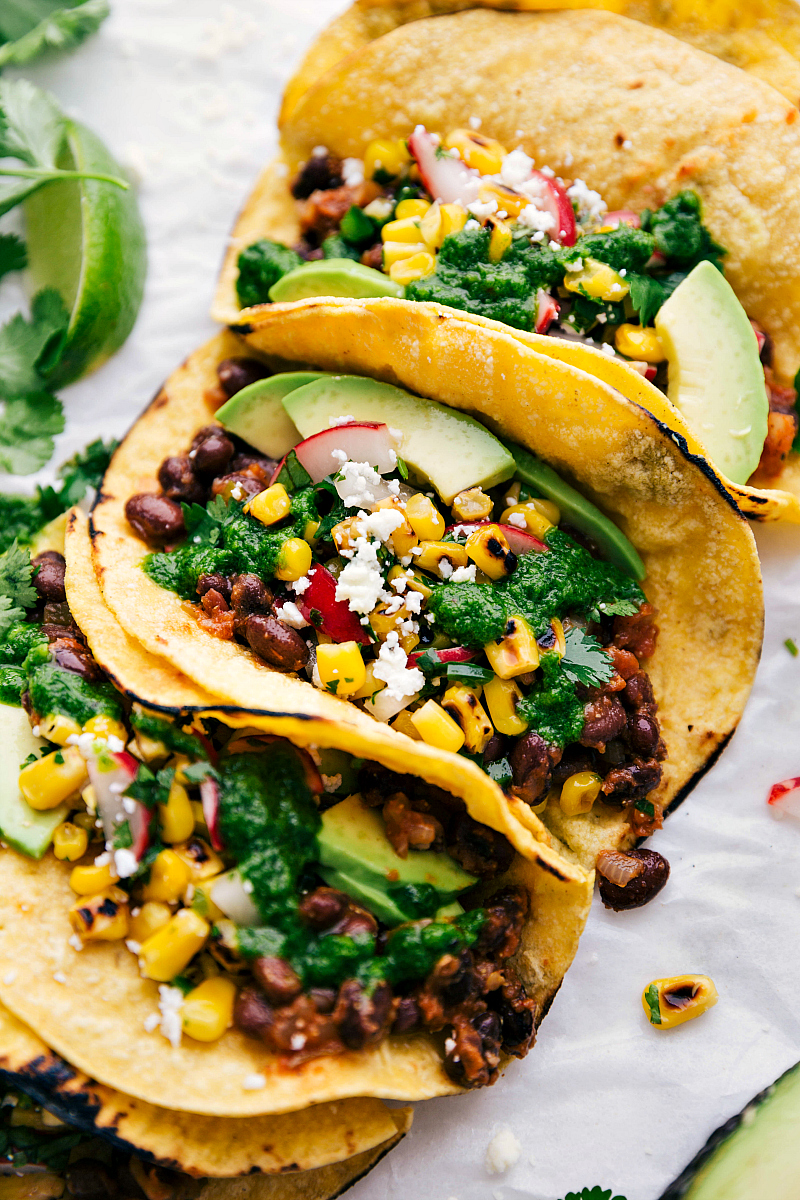 "Healthy tacos made with seasoned black beans, an easy corn salsa, fresh avocado, and a delicious cilantro "pesto." Made with wholesome, good-for-you ingredients, these are the BEST healthy tacos ever! These tacos are vegetarian, but trust me, you won't be missing the meat!" Recipe: ChelseasMessyApron.
Chilli Butternut Squash Soup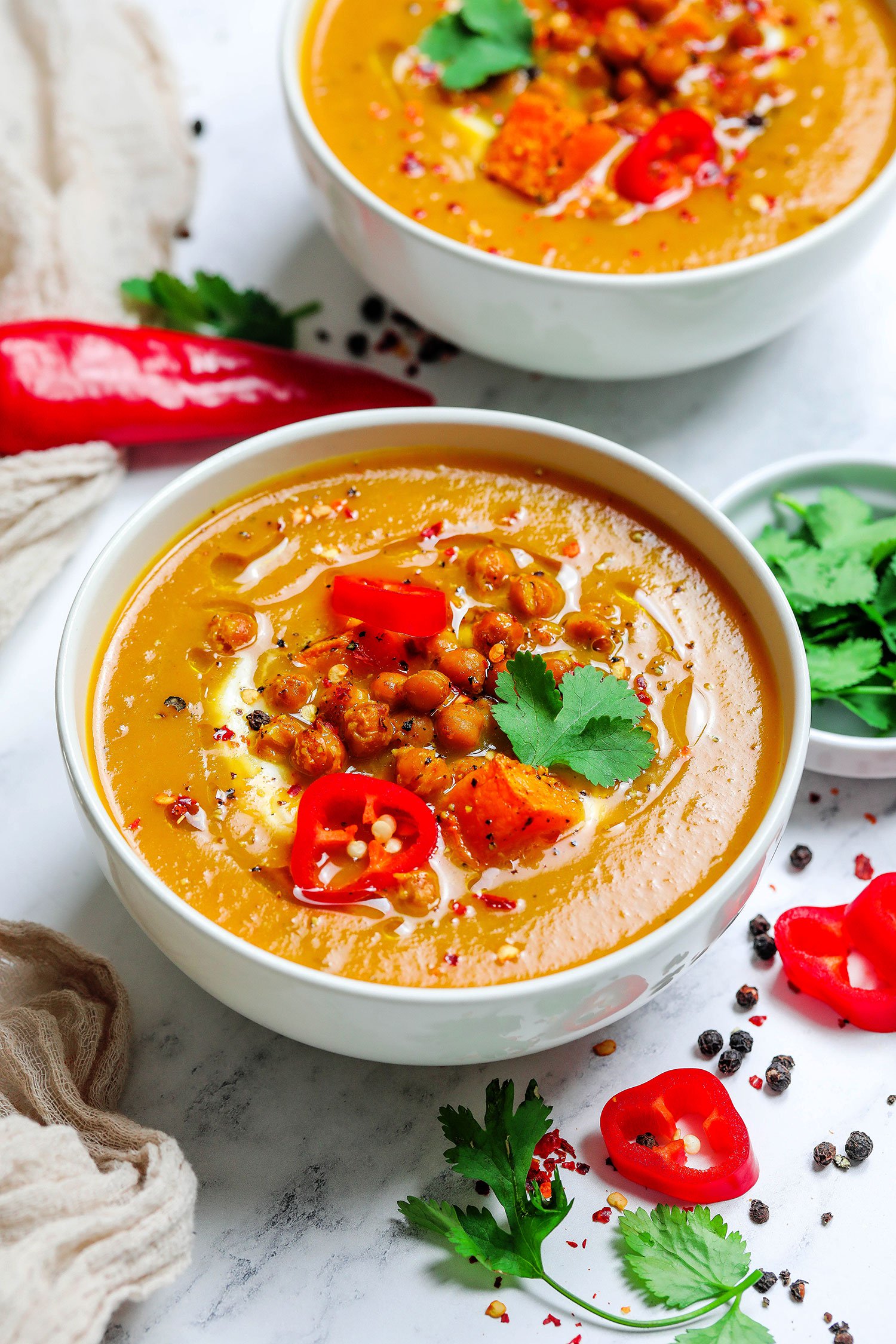 "For me, this chilli butternut squash soup is the definition of comfort right now. Don't be put off by the word 'chilli', if you're not a fan of hot food, you can adjust the amount you use or leave it out completely. It will still taste just as yummy!" Recipe: NadiasHealthyKitchen.
Tofu Spaghetti In A Tomato Sauce (Vegan)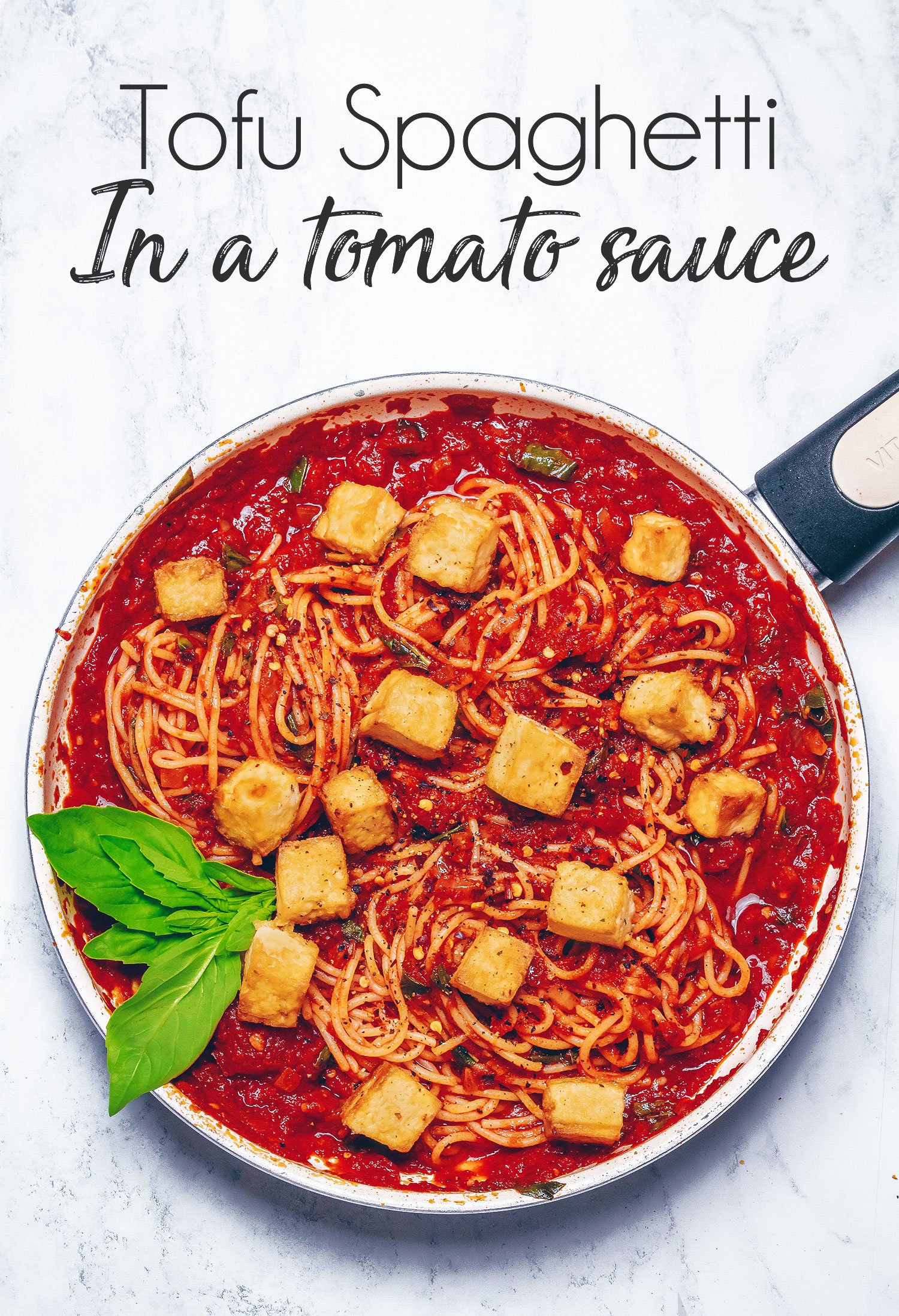 "My love for tofu knows no limits. I think it's such a versatile ingredient and a great one to include in any diet, but especially in a vegetarian/plant-based diet. It's a great source of good quality protein and an easy way to get a good chunk of your recommended calcium, omega-3 and iron daily intake. Also, it tastes sooo good! When seasoned correctly of course." Recipe: NadiasHealthyKitchen.
Roasted Sweet Potato And Chickpea Meal Prep Bowls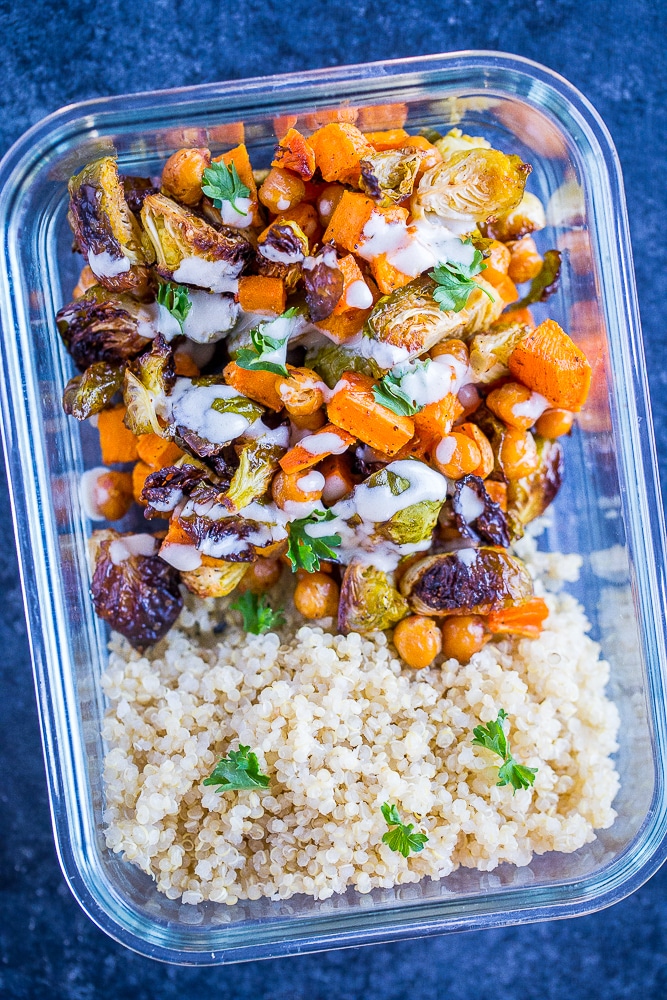 "These Roasted Sweet Potato and Chickpea Meal Prep Bowls are perfect for a hearty and delicious vegan meal prep recipe!" Recipe: SheLikesFood.
Asian Edamamee Burgers (Vegan)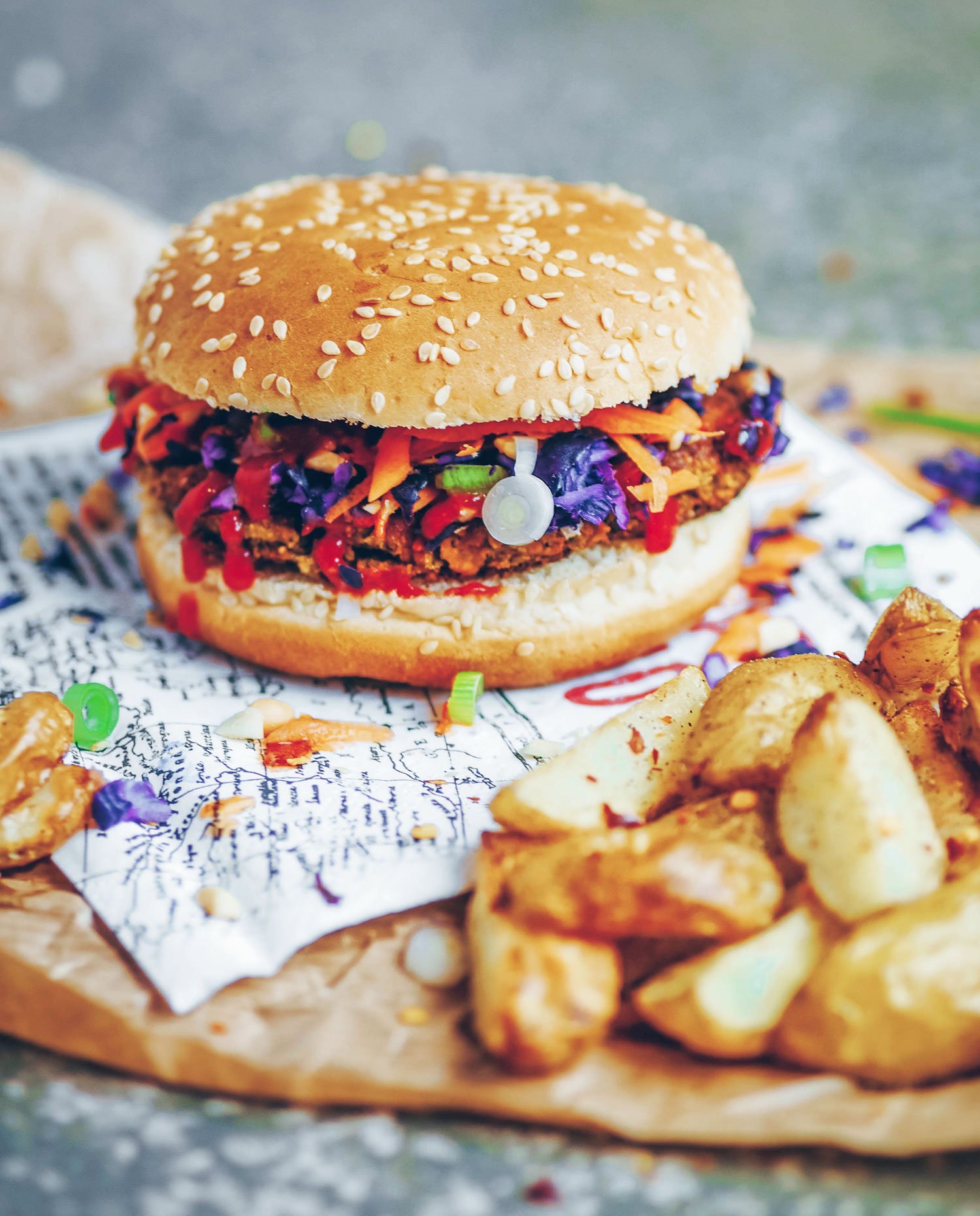 "Although burgers are considered as a junk food, they can be really healthy if made at home, especially ones packed with vegetables. You can make them even healthier my baking instead of frying (although they taste so much better shallow fried!). And if you're trying to cut calories, leave out the bun and serve your burger with a huge side salad, vegetables or roasted sweet potato wedges." Recipe: NadiasHealthyKitchen.
Carrot & Roasted Red Pepper Soup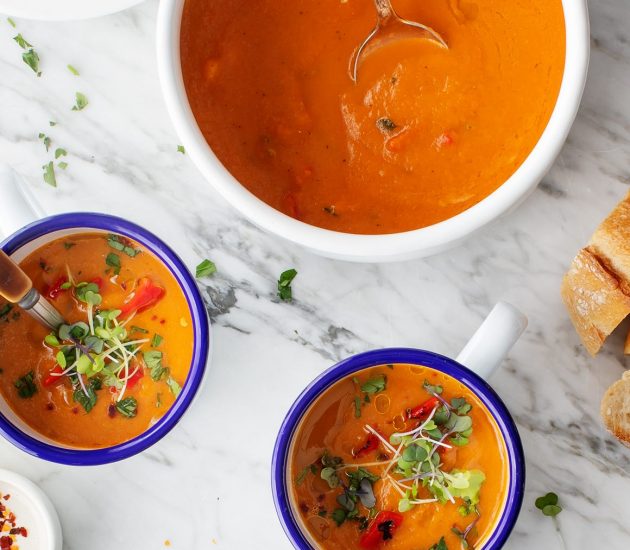 "I love making this colorful roasted red pepper soup on cold winter day – it's nourishing flavor and simple steps make it a weeknight go-to." Recipe: LoveAndLemons.
Broccoli White Vegan Pizza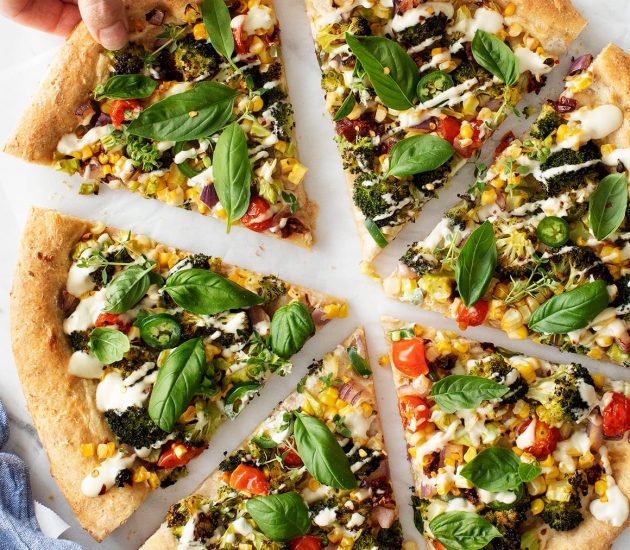 "You'll love eating your veggies on this yummy vegan pizza loaded with broccoli, corn, tomatoes, jalapeño, and creamy cashew sauce." Recipe: LoveAndLemons.
Shiitake "Bacon" & Egg Breakfast Tacos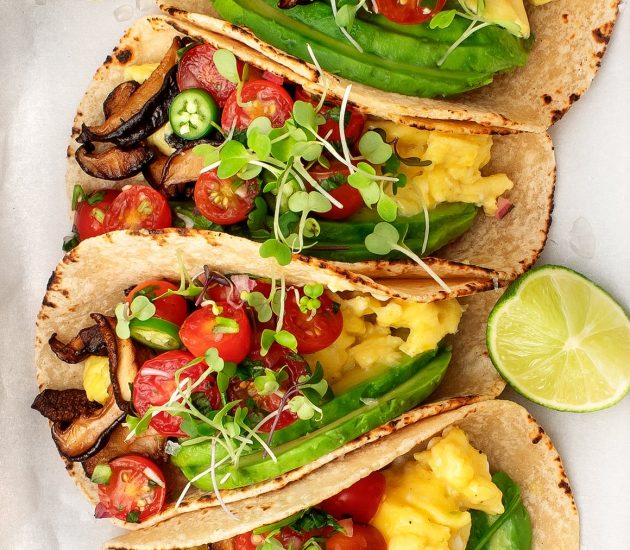 "Shiitake "Bacon" is this magical thing where you toss sliced shiitake mushrooms with olive oil and tamari, then you bake them until they're shriveled and crisp around the edges. It has a wonderfully deep umami savory flavor that's not exactly like bacon, but deliciously bacon-esque, and OMG it's perfection in breakfast tacos! These are so yummy with fresh cherry tomato pico and, of course, sliced avocado." Recipe: LoveAndLemons.
American Style Vegan Burgers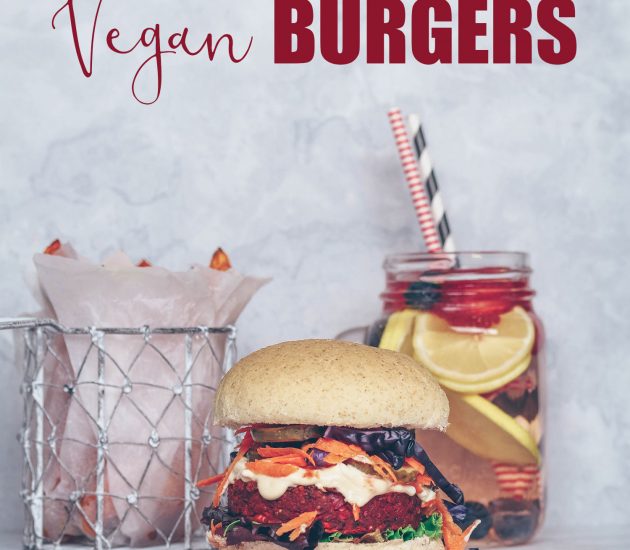 "When I think of American food, the first thing that pops into my head is burgers and fries, I mean French fries
and for this recipe I chose to use Purple GOODMINZ for the base as I wanted the burgers to have that medium rare, pink-in-the-middle 'meaty' kind of feel." Recipe: NadiasHealthyKitchen.
Pesto Vegetable Bowls
"Perfectly roasted cauliflower, broccoli, carrots, and white beans atop a bed of easy (5-minute) pesto couscous. This easy vegetarian meal of pesto vegetables is packed with flavor, protein, and healthy fats." Recipe: ChelseasMessyApron.
Vegetarian Fajitas
"Veggie packed "fajitas" in a bowl with perfectly seasoned sweet potatoes, bell peppers, and onion. The pictures for this recipe show these vegetarian fajitas served over rice, but you can serve them in corn or flour tortillas. Plus tips to use this recipe as a weekly meal prep." Recipe: ChelseasMessyApron
Rainbow Kale Salad With Carrot Ginger Dressing
"This happy, feel-good kale salad is packed with colorful vegetables, crispy chickpeas, avocado, cranberries, and pepitas. Great for lunch!" Recipe: LoveAndLemons.
Easy Hearty Chicken Tortilla Soup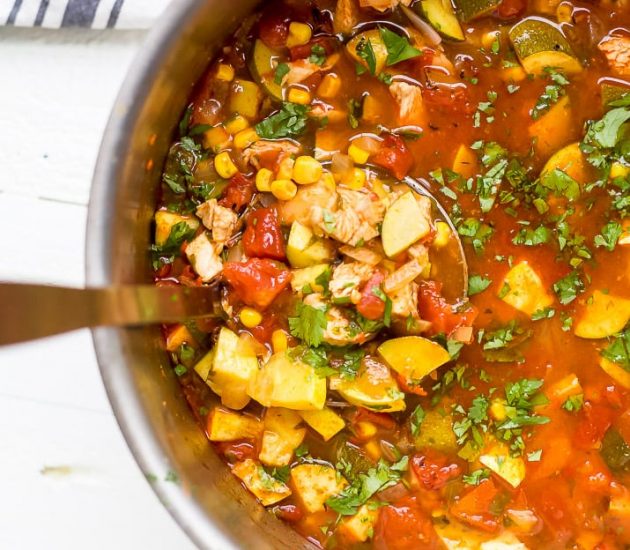 "Hearty Chicken Tortilla Soup filled with vegetables, chicken, chipotle peppers and fresh cilantro. Top this chicken tortilla soup with avocado for a healthy recipe that's a definite crowd pleaser." Recipe: JoyfulHealthyEats.
Sesame Crusted Tuna Steak On Arugula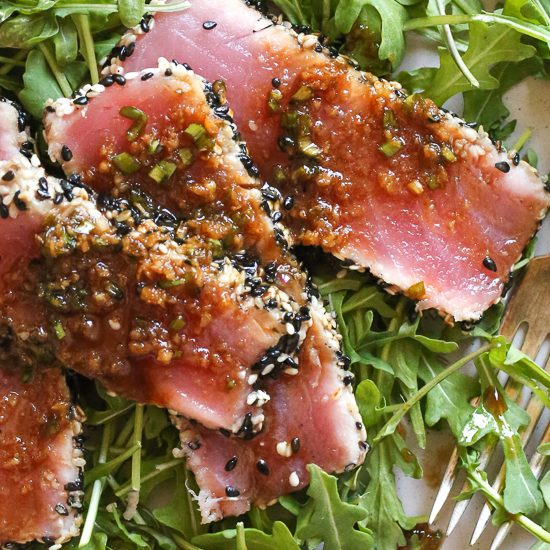 "Sesame Crusted Tuna Steak on Arugula drizzled with a balsamic soy-ginger vinaigrette – yum!" Recipe: SkinnyTaste.
20 Minute BBQ Black Bean Tacos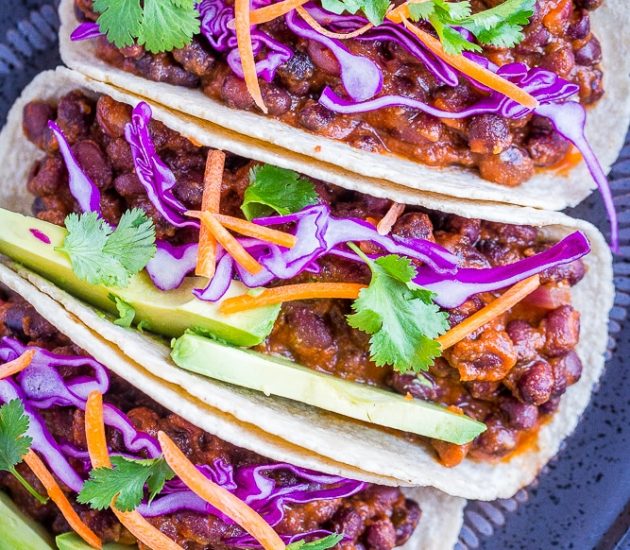 "These 20 Minute BBQ Black Bean Tacos are SO easy to make and so delicious! They're perfect for a family weeknight dinner!" This is one of the weight loss recipes you should have. Recipe: SheLikesFood.
Mason Jar Southwest Chicken Salad With Cilantro Lime Dressing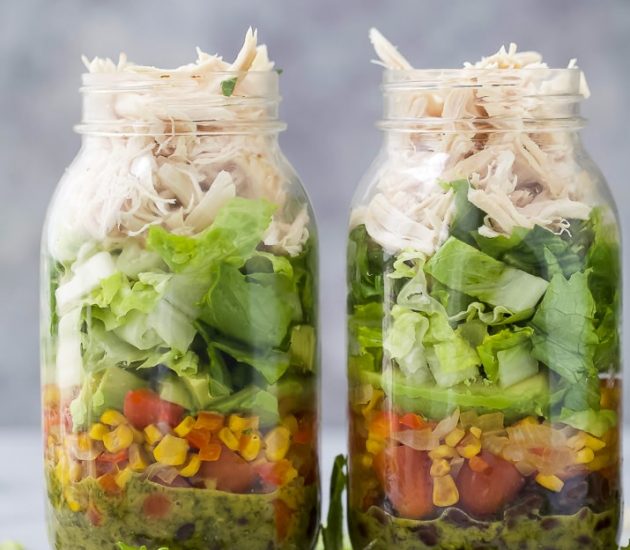 "Easy Delicious Southwest Chicken Salad with a zesty Cilantro Lime Dressing. This veggie and protein packed mason jar salad is the perfect meal prep for the week – only takes 30 minutes!" Recipe: JoyfulHealthyEats.
The post 34 Weight Loss Recipes That Will Help You Smash Your Goals In 2020! appeared first on TrimmedandToned.
You can read about some other great weight loss recipes at trimmedandtoned.com
---
Does this article meet your immediate needs? If yes, leave us a response in the comment box below letting us know how we were able to help.
If no, also leave a response on the comment box to express your concern or ask a question and we will get back to you as soon as possible.
Regards,
Just Health Care Tips.
---
WE ALSO RECOMMEND: